Our charming farmstead and lovely country-style venue are providing the ideal setting for hosting.
Les charmants aménagements de notre ferme sont constitués de jardins, de potagers, de champs, de forêt et de bâtiments agricoles.  Les animaux de notre ferme qui sont élevés aux pâturages viennent agrémenter le paysage champêtre.  Il s'agit d'un endroit idéal pour organiser des activités et des célébrations telles : Wedding Cocktail event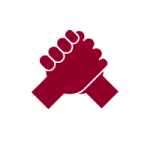 Business meeting Fundraising event Art show Birthday party Live music and more!
Our pavilion is an old barn that was renovated into an accessible enchanting reception room.
The glass walls allow for amazing natural light and beautiful farmstead views including gardens,
farm buildings, pastures and hills.
Maximum capacity is 60 guests (including staff). Options to have a tent for larger groups.
The structure and the interior of the building are mostly wood.
2,000 sq. ft room.
The floor is concrete.
Building includes 3 bathrooms (1 accessible), fridge/stove, serving bar, garbage, recycling bins, wooden tables and variety of coloured wooden chairs.
No in-house catering available.
REQUEST our list of suggested caterers.
Outside BBQ area available in season.
Liquor licence to be arranged by the event hosts.
The building is accessible to people with limited mobility.
The building has no air-conditioning.
Great photo opportunities: gardens, forested spots, ponds, trails and farm settings.
We also have three cabins that can be rented for overnight guests.
DISCOVER our lovely cabins!