Mariposa Farm offers the perfect place to unplug and enjoy a simpler way of life.
People are increasingly more interest in where their food is grown an in connecting with the land and people who grow it. Not only do we welcome visitors at the farm, but we also offer unique cabin rentals for overnight stays.
Mariposa is offering the perfect places and spaces to unplug and enjoy a simpler way of life.
When you come and stay at one of our two cabins, the Perched cabin or the Apple Tree cabin, you will discover not only a local farm with distinct farming practices but also a charming 107-acre site surrounded by forests, ponds and wetlands with meandering trails through it all. 
The cabins have window walls letting light into every side. The forested, secluded locations make the cabins the perfect choice for those who want both the intimacy of the forest, yet still want to connect with agriculture. The cabins have been entirely built with logs harvested from our forest and milled at the farm.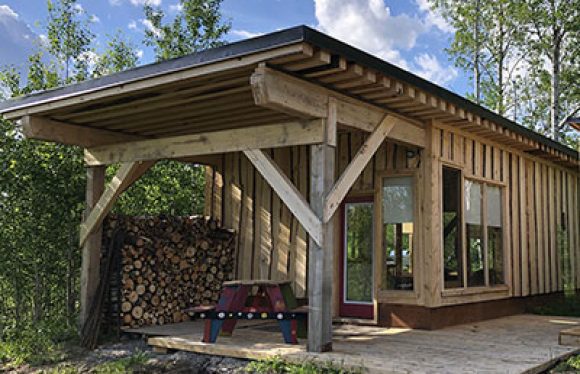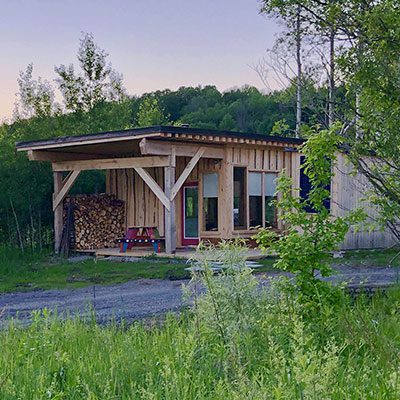 Our latest little gem to discover! Our lovely "Poplar Cabin" brings glamping to the highest level of comfort, pleasure and uniqueness. The two-sided window walls of this 450 sq ft distinctive space allow to experience the best of nature and its scenery. It is nested at the edge of a forest, a wetland and a pasture field. Build with wood harvested and milled at the farm. Lights powered by a solar panel, BBQ or woodstove for cooking, heated with woodstove (wood supplied) and private outhouse. The construction of this cabin was made possible by Ottawa Tourism through funding from the Province of Ontario. Book now on Airbnb – Poplar Cabin at Mariposa in Plantagenet, ON!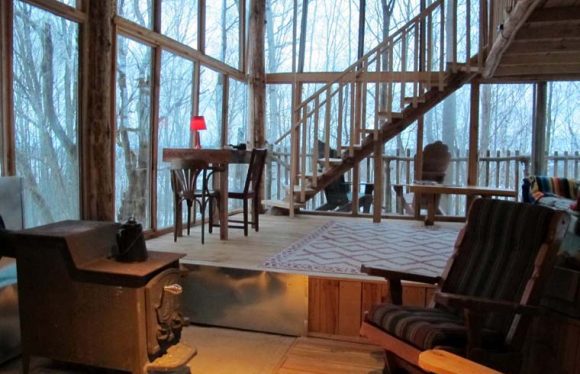 Perched on a beautiful escarpment band, the cabin offers spectacular views.


The Apple Tree Cabin is nested in the middle of our farmland. It's surrounded by fields, forest and wetlands.